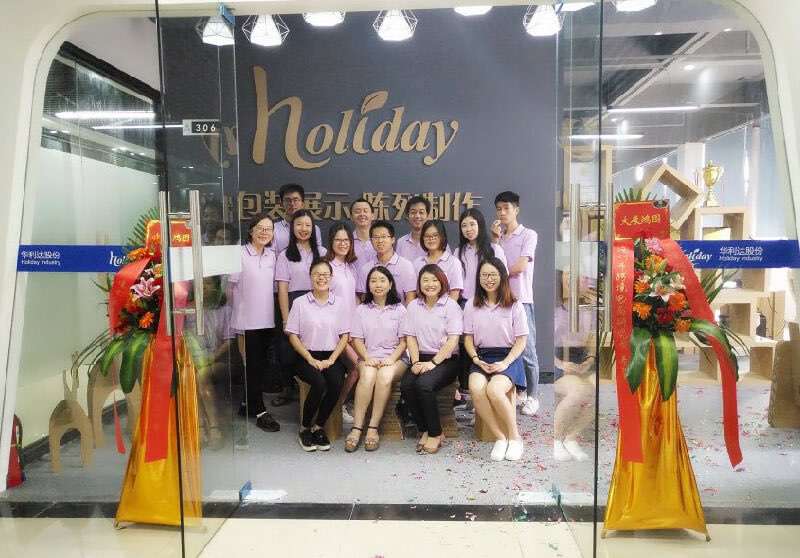 Helping our customers to highlight their brands, making their products more valuable in the terminal;
Company Goal:
to make the display racks more easier , let the display racks speak for their products
Company Advantages:
Quality:
Holiday display stands manufacturers focuses on custom display racks for more than nine years. Our company passed the ISO14001 and ISO9001, SEDEX, TUV, SGS. From each process from the design to the production, we have dedicated person to respond for that. At the same time, the material we used are environmentally, each display rack can be disassembled 10 times or more, which is strong and sustainable!
Service:
Each project is followed by our professional representative sales with more than 3 years' experience. After understanding of customer needs in-depth, we provide the most cost-effective and corresponding display solutions for you by our professional designers, who working in display solutions for more than 6 years. From design to installation, we will try to make you get a great harvest in your business.
Efficiency:
Quote within 3 hours, work out a complete solution for you within 24 hours, 2 days for proofing, 25 days for mass production. We certainly know that time is GOLD for our customer!
Cost-effectiveness:
Holiday display stands manufacturers employs structural designer with over 5 years of design experience to design cost-effective structures for our customer. Besides, our factory is in Zhangzhou and Xiamen, where the cost and supply chain is relatively strong than other places. So we can control the production cost in every process, that is why Holiday is well known in Chinese display stands industry !