Types of Custom Floor Displays
The BASIC floor display defines our most classical and functional way to promote and exhibit any kind of product: available from 2 to 7 shelves, this display can be completely
customized with our clients to obtain the maximum visibility at the stores.Made with cardboard, an ecological and completely recyclable material, this display has a long lasting
structure and it can be used indoors and outdoors.Custom floor displays come in all shapes and sizes. This range allows you to place your products in various locations around
retail stores, maximizing the potential for successful sales. Choose from floor merchandisers such as:
Case stacker floor displays: Often used to display drinks and wine, case stackers are an attention-grabbing yet straightforward way to promote any beverages from soft drinks to beer and wine.
Pallet floor displays: Stack and show off products with a printed pallet floor display, customized to fit your brand, it is with pallet and easy to move in the stores
Floor bin displays: Floor bins displays, whether in a classic shape or a dynamic hexagon configuration, save floor space and effectively display many products. Custom printing floor display can
advertise the product, while the bin easily holds a large number of items at POS locations.
Endcap floor displays: Usually placed in high-traffic areas of a store, you can easily pre-pack and set up endcap displays to stand on the floor, helping your product stand out.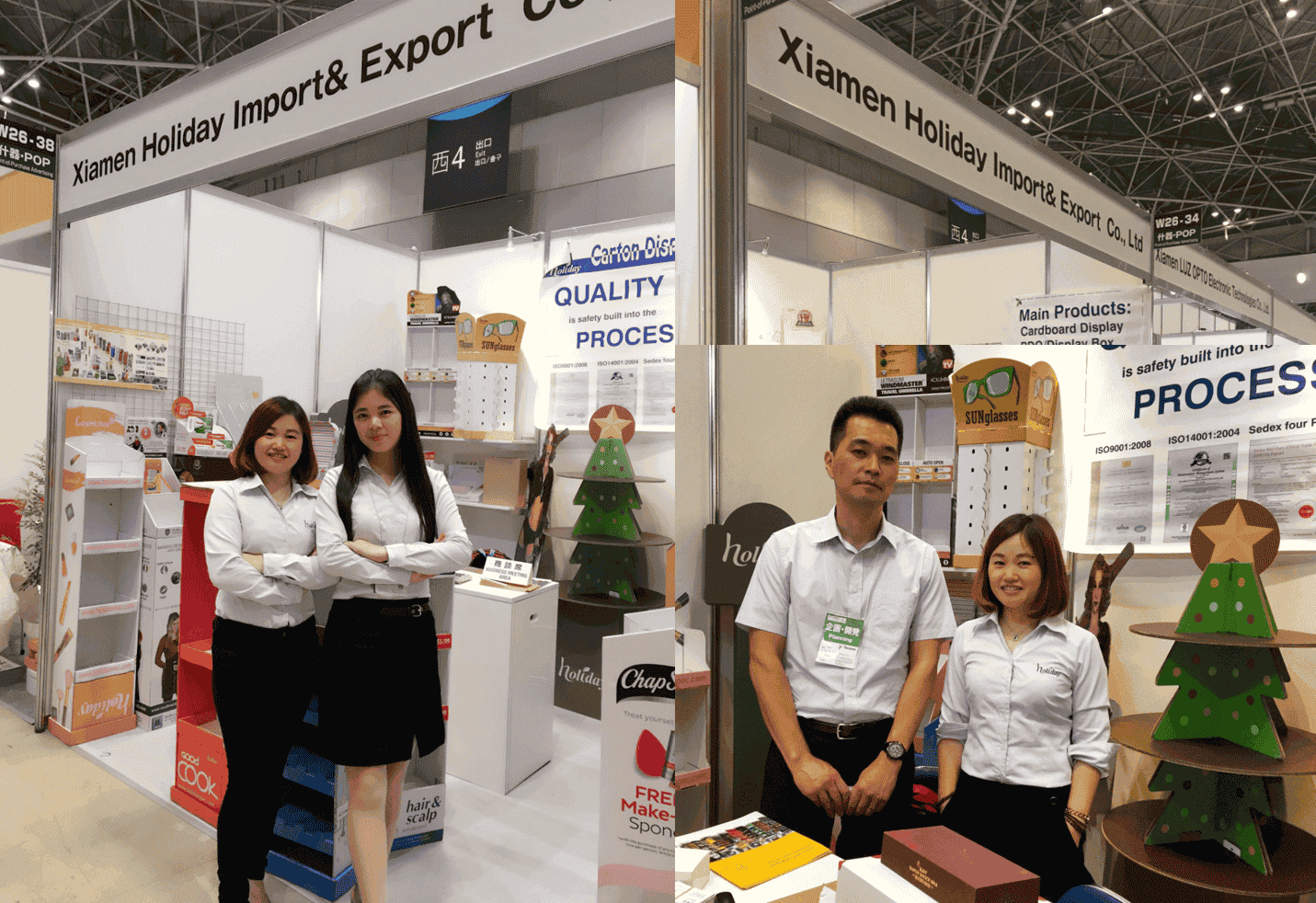 How To Develop Cardboard Floor Display Prototype?
1) Design Floor Display Structure
We work in close contact with our clients to understand their needs. We put our knowledge at their service to be able to create functional and charming products together. Through our service of digital
prototyping we can define shape and design of the products before making the actual prototype. That way we can evaluate more options in a short time with low costs.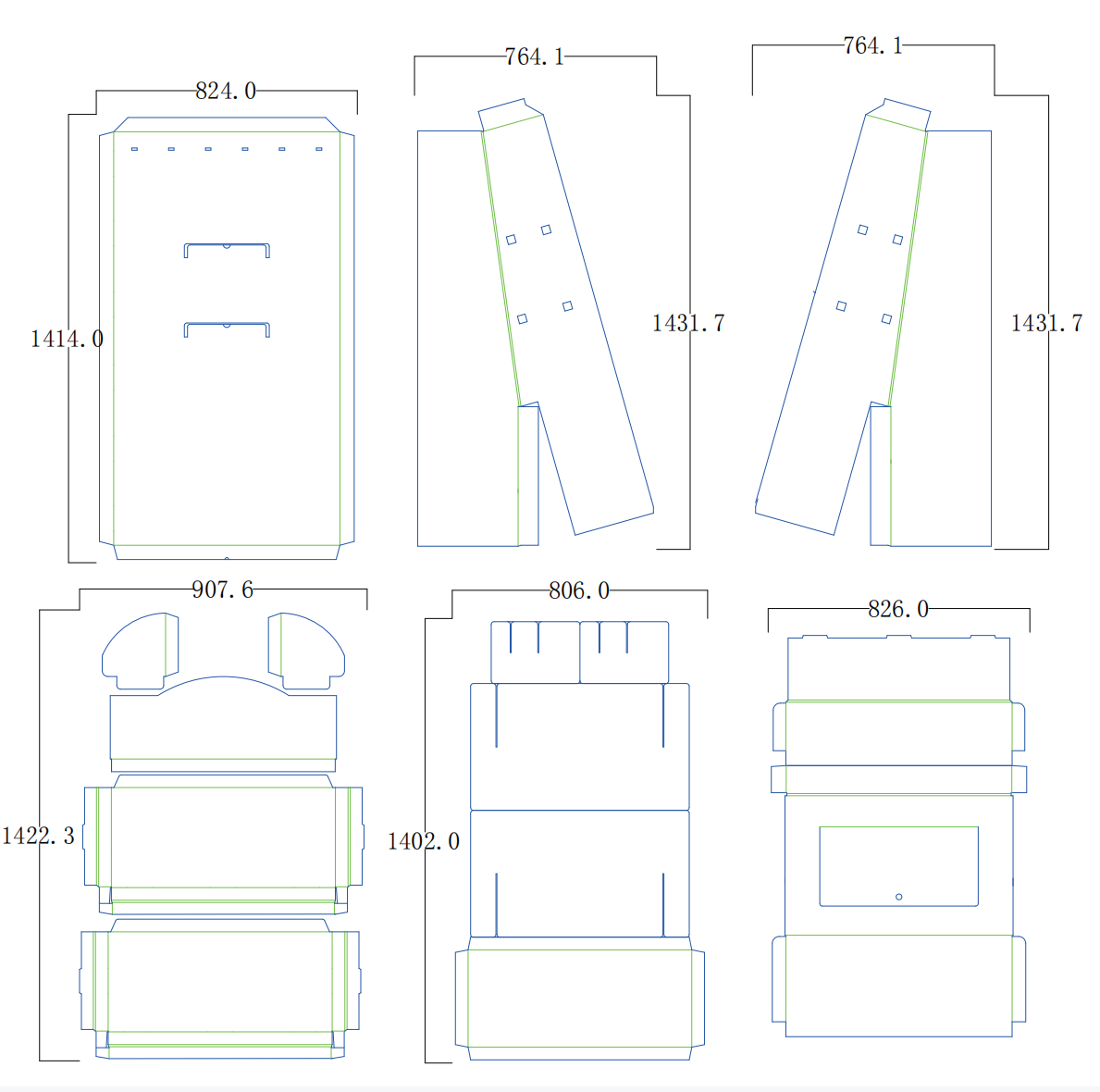 2) Cutting Floor Display With The Fixed Structure
The cutting is a fundamental process in the creation of our products. To offer our clients the most advantageous price, keeping the quality at the maximum, we can choose between die-cut (with punches)
and digital cut (with plotters), with which we can do creases and various types of folds. We can cut up to 300×170 cm polypropylene sheets (118×67 in), up to 10 mm of width (0.4 in).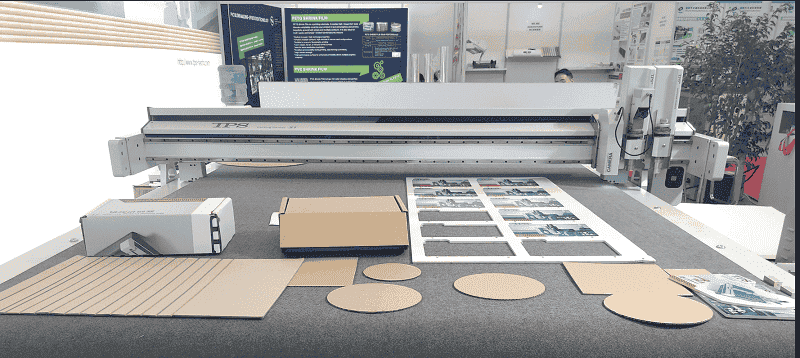 3) Digital Printing After We Test the Floor Display Mock Up Sample
With digital print on adhesive film we can customize sample without resorting to the making of silkscreen films and cliches: that way we can offer customized and high quality prints at an advantageous
price, without a minimum quantity prerequisite.
5) Customer Care
We guarantee the maximum satisfaction of our clients through our post sales service and our technicians are at your disposal for any questions regarding the assembly or issues with our products.

What Are The Benefits of Cardboard Floor Displays?
From floor display stands and hanging signage to countertop structures, there are a myriad of ways to display your retail products. How can a custom cardboard floor display help you increase sales and
draw in customers? Floor merchandisers offer several unique benefits:
1) Cardboard Floor Display Are Sturdy and Reliable
Because of their size, well-made floor structures tend to be sturdy and long-lasting. Retail floor displays from Holidaypac typically feature a thick and recyclable corrugated cardboard that stands upright w
ithout flopping or sagging. A strong yet easy to open frame keeps your floor display looking fresh and professional for as long as you need.
2) Cardboard Floor Display Are Easy to Move
Cardboard floor displays are lightweight and portable, allowing you to place them wherever you need. You can choose to strategically put floor merchandisers near store entrances, checkout aisles or specific sections.
3) Cardboard Floor Display Are Eye-Level Focus
One undeniable benefit of cardboard floor displays is their height. It's difficult to miss a retail floor display stand at eye level, so customers will likely see your advertised products. This is particularly beneficial when floor displays are placed near the point of purchase. As customers wait in line, they're drawn to notice and consider your featured products, increasing your likelihood of a sale.
4) Cardboard Floor Display Are Cost-Effective
Creative Displays Now offers affordable options for custom cardboard floor displays. Their cost-effective nature makes them easy to update and replace while sticking to a budget. This means you can swap out floor displays to reflect the current season, latest campaign or newest product, all while showing potential customers a fresh look.

Create Your Custom Cardboard Floor Display Today
Holidaypac is ready to fulfill your custom cardboard floor display needs. With almost 15 years of experience and a team of expert structural designers, we can help you create unique and effective retail floor display stands. Contact us to learn more or give us a call at +86 18124670856 or [email protected] and get your project underway. If you have any questions about budgeting for a custom project, get a free estimate from our experts today.