Recently, in the absence of the frame structure and the number of orders to be made, many customers want me to quote some kind of cardboard display (e.g. snack display stand) no matter how carefully I explain and patiently guide, which is very annoying for me. It is meaningless to quote without providing any information and reference information, which is not only an irresponsible performance of the customer, but also a waste of time. Next, I want to explain to the customers in detail what circumstances can give the accurate quotation with reference value in the cardboard display industry. I also hope that colleagues can publish your own opinions and suggestions.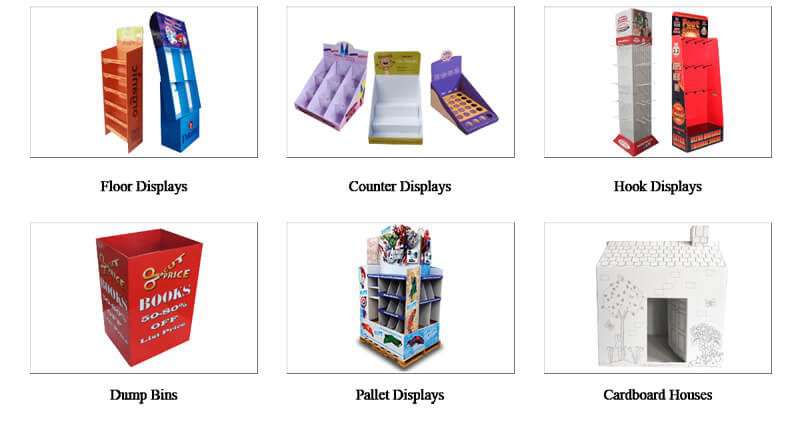 The cardboard display rack is a fully customized product.In the following cases, the price can be quoted:
1. The customer provides the cutter line drawing and the printed document, and determines the quantity of cardboard display which needs to be purchased.The number of cardboard display largely determines its unit price. In the printing industry, mold fee and printing costs are fixed which should be distributed to every cardboard display. So the quantity of the cardboard display is inversely proportional to its unit price, and their deviation of cost is very large.
2. The customer determines the required number of customized display and gives us the effect graph of display with specification size and load bearing requirements. The printing image and the internal & external structure of the display determine the cost of printing and the amount of cardboard raw materials. Besides, the cardboard displays with high load bearing may also need to install other materials (e.g. metal pipe fittings).
3. When the customer does not decide the structure of the cardboard display and only inform us the product which is placed on the cardboard display, we will recommend several different styles of cardboard displays for reference. However, the customer must tell us about the weight and the package size of their products so that we can design a suitable display for them. After the customer confirms our design, we can make quotation.
Whether relatives, friends or business partners need mutual understanding and support. If we are sincere, we can succeed. Finally, I hope you can not forget your original mind in the way of work, and treat every cardboard display stands customer with a friend's mindset to get along with each other.