Compared with retail store display shelves, retail Supermarket display rack can not only store goods, but also show customers the goods.The height of a supermarket shelf is usually based on the height of a person.Therefore, most of the structural design of retail display rack is less than three meters.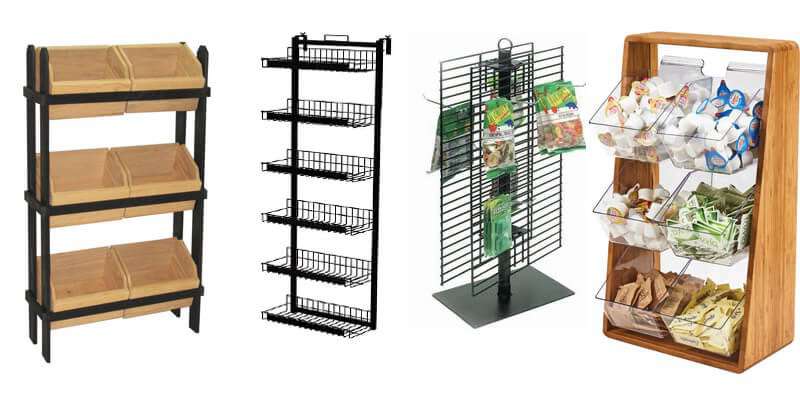 Retail store display stands are commonly used in industrial warehouses relative to supermarket shelves.The design of a storage shelf is more focused on extending upwards and making full use of storage space.Its maximum height can reach 40 meters or more.The design of a large logistics center may be a Shelves-storeroom Integrative Steel Storage Rack.This kind of structure should first construct the shelf part which is the supporting structure of the building and then build the building structure, such as the fence, the roof and so on.The stability of the shelf has always been one of the key issues in the design of steel structures for warehouse shelves.The extensive application of steel structure system of shelves highlights the importance and urgency of stability research.
Since there are many uncertainties in the design, construction, and use of steel structure system of warehouse shelves, it is necessary to introduce reliability analysis.Warehouse shelves and storage shelves are actually the same.There are four types of warehouse shelves: heavy shelves, medium shelves, light shelves, and angle shelves.The specific rules for such shelves are based on the size and the height of the warehouse and the items to be placed.
The effective height of the beam shall be taken into consideration when determining the retail display shelves of the storage device in order to determine the shelf height.The position of beams and columns will affect the configuration of the shelves.The strength and the flatness of the floor are also related to the design and installation of the shelves.In addition, the installation positions of the fire prevention facilities and lighting facilities still need to be considered.General accessibility and storage density are relative.That is, in order to obtain a higher storage density, the accessibility of the item must be forgotten.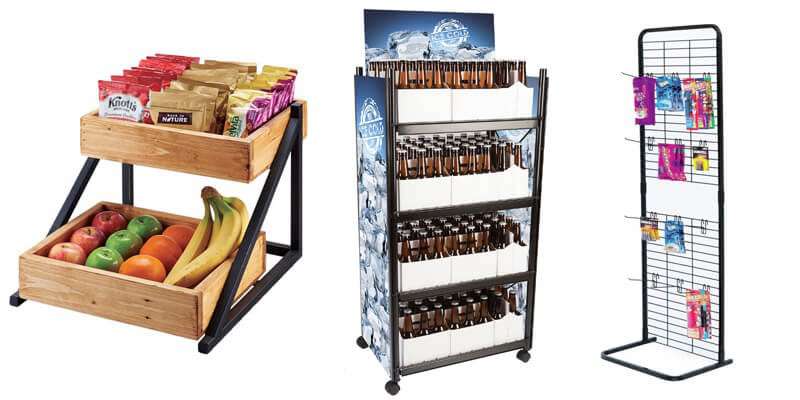 Although some types of retail store display shelves can obtain better storage densities, they are relatively complicated to manage their storage locations, and they are often unable to achieve first-in-first-out control. Retail displays for sale can not only store goods, but also show customers the goods.Holiday retail display manufacturers offer a variety of retail solution to display your goods and increase your sales.