Process of custom cardboard display stand
Holidaypac
2022-11-01
293
The cardboard display stand brings great convenience to the display of goods. Because of its low manufacturing cost, many styles, and simple and convenient use, it is loved by friends from all walks of life. Considering the need to display different products, cardboard display stands are often customized before use.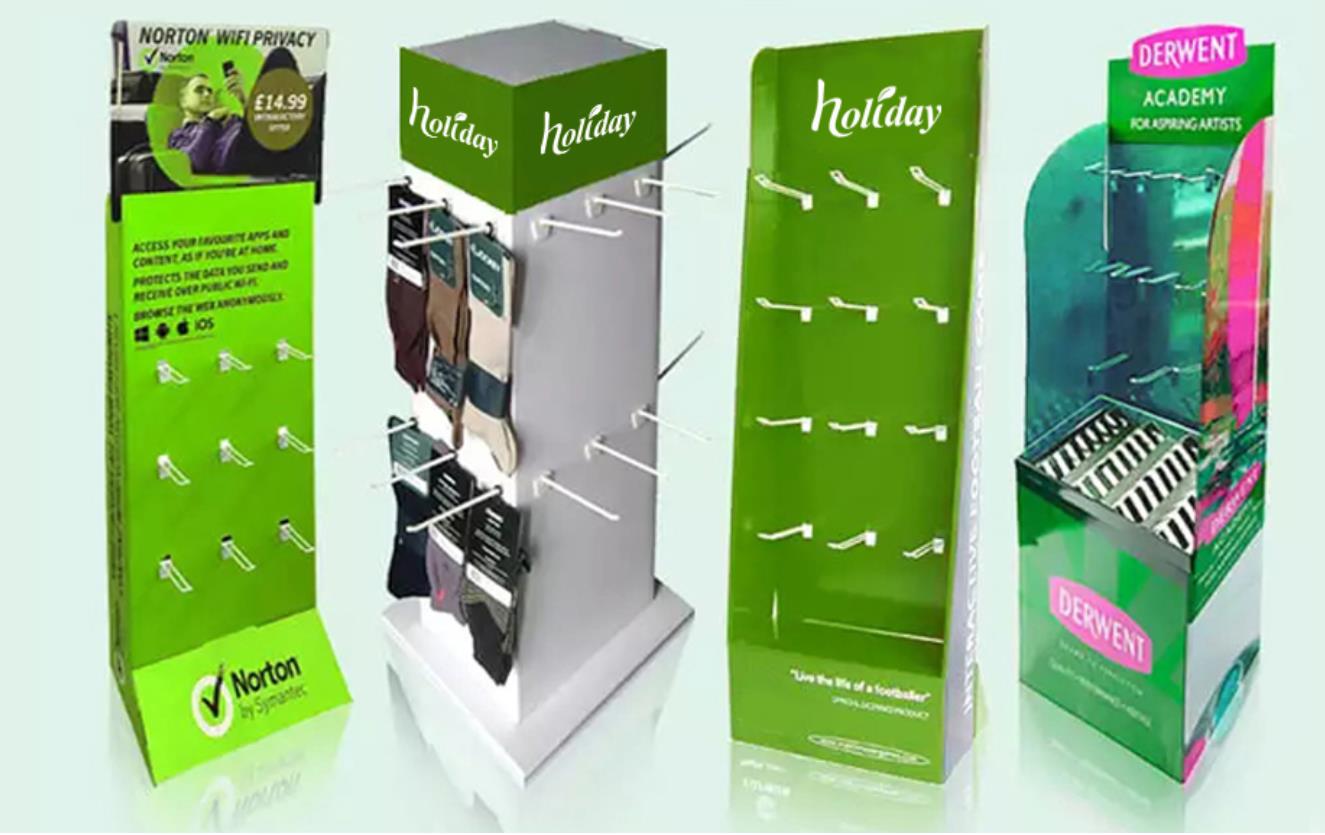 How to customize a cardboard display stand? Does the manufacturer carefully inspect the product after completing mass production? The process is roughly like this:

1. Customers pass the design requirements
2. The manufacturer puts forward reasonable suggestions according to the buyer's requirements
3. Solution discussion and optimization
4. Both parties determine that the plan is executable
5. Quote according to the agreed plan
6. The buyer determines the price
7. Make samples and test samples
8. Contract signing
9. Manufacturing (preparation, processing, surface treatment, packaging, etc.)
10. Notification Check
More and more businesses, like to use cardboard display stands. Paper display stands can be printed with beautiful patterns to attract consumers. Merchants hand over the designed documents to suppliers and ask them to print them on paper display stands. Then carefully check the pattern on the paper display stand for leaks or hidden patterns, blemishes, chromatic aberration, cracks, or black spots, these are all problems.
Holiday display-stands-factory is a comprehensive and professional retail display manufacturer. One-Stop Service, We integrate planning, designing, printing, packaging, displaying, transport, warehousing, and marketing. Regardless of store size or number of stores, we provide a one-stop POP Solution.