The display rack has been used used in lots of places such as, market, trade show, mall and store. Owing to its creative style, it has been praised by customers. There are many kinds of snack display racks. Different racks have different features.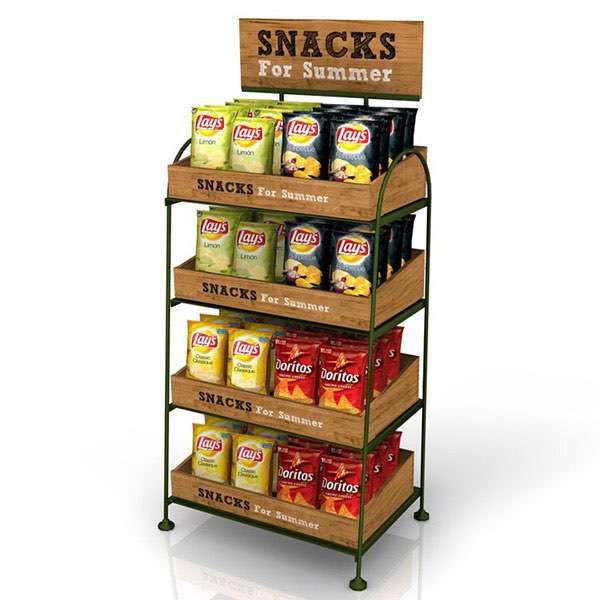 snack is one of the most popular items in various shopping malls nowadays. Therefore, the demand for specifications and quality of snack display stands is also the highest. First of all, the special snack display rack has strong stability, because food products are fast sale that it will inconvenience to the customers for it replace regularly. The customer spends their time on adapting.
At the same time, in the process of designing the food racks, the height always is around 1.5m. So that it's unnecessary for customers to raise their heads or reach out their hands to choose the foods. And the food display stand always has many shelves that to display a lot of the same products. Let the customers have a better choice.
Each kinds of snack display racks have its own characteristics, all of which are regulated by its main placing products. So the selection of shelves can improve the sales.