It has been a common choice to use acrylic for cosmetic display stand in the industry. With its translucent texture, high transparency and durability, it can generally serve 3 to 5 years for indoor display, and the period can be extended if choose the imported acrylic. However, the new buyers know the acrylic display stand is not bad, but they do not know whether it will cost a lot of money. How do you estimate the price of the display rack?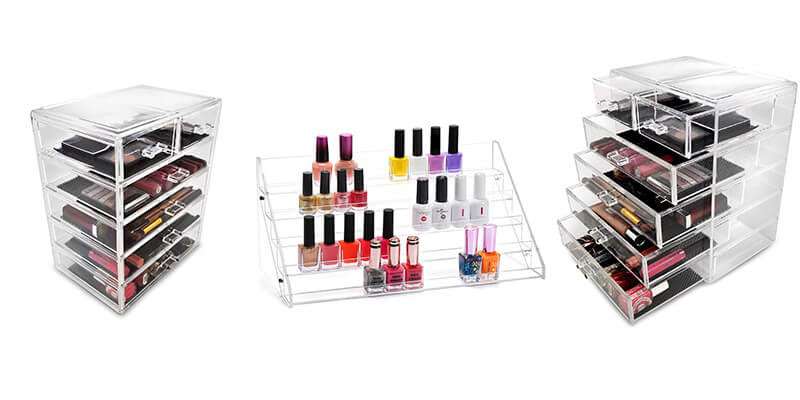 The price of the customized cosmetics display stand mainly consists of the designer cost and the manufacture cost. Many companies design for free, but the design cost is actually amortized into the cost of stand. Free design is nothing but a means of marketing.
The production cost depends on the size of stand, bigger stand cost more material, and naturally increase the manufacture cost. Sometimes, making multi-material display stands just use a little acrylic but cost a lot, that's because the factory need to open an entire acrylic plate, the wastage is great, and naturally the cost increased. Secondly, the cost depends on the type of acrylic. Compared with other colored plates and special function plates, the unit price of transparent acrylic plates is the cheapest under the same thickness, the prices of plates with different thicknesses are also different. Meanwhile, the origin of acrylic is a factor that affect the price. The price of imported acrylic plates is higher than domestic plates, but the difference are diminishing with the the progress of acrylic manufacture technology, and the quality of domestic acrylic plates are continuously proving.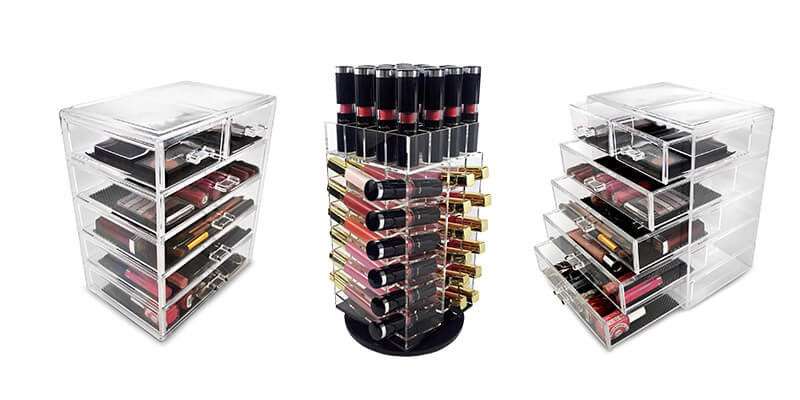 In addition, the technology of acrylic also affect the price of acrylic display stand. There are many choices of cosmetic display stands now. Generally, cosmetic display stands such as perfume, lipstick and emulsion are customized for new products, while nail polishing, eyebrow pencil, and eyeliner display stands are designed according to the brand, which may still related to the renewal rate. Therefore, depending on the display purposes of different products, the display rack can also choose different investment plans. The question of how much it costs to customize the cosmetic display rack is really inconclusive. Since it is custom design, then everything can be done according to your requirements and budget.