How To Choose the Fittest Propos Cardboard Display Unit ? ——Lanshow Cardboard Display Factory
Our baiila
2019-08-24
1569
Cardboard display unit from Lanshow brand integrating so many advantages such as beautiful outlook, competitive price, easy operation. How to choose the fittest promotional cardboard display unit for propos ?
Cardboard Display Unit ——Floor Display Stands:
The size of the paper display rack is generally similar to the height of an adult. It often use to display the products for promotion. No matter the height is higher or shorter, it will affect the customers interest directly. There are some particular case, for example, the height of display stand should be Parallel to the sight of kids.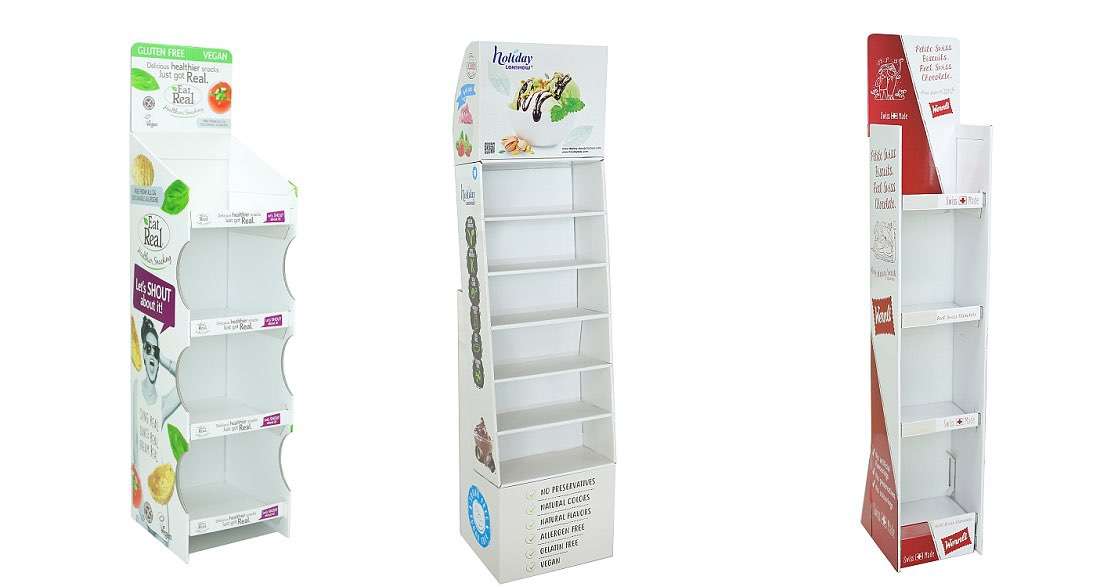 Cardboard Display Unit——Hook Display Stand:
Choose hook display stand to make the product stand up, look more three-dimensional so that customers can understand the information of the products from many aspects. Choose the appropriate hook according to the total weight of the products you need to put. The hook can be divided into plastic and metal, if the product is very light, it can choose plastic.
Plastic hook has a weakness tail which can not carry the product, but the cost is low. There are many kinds of metal hook, not all metal hooks are suitable for use in Paper Exhibition racks, the force position of the hook feet should place on large area. If the hooks are too sharp-pointed ,it will break the impact of paper appearance.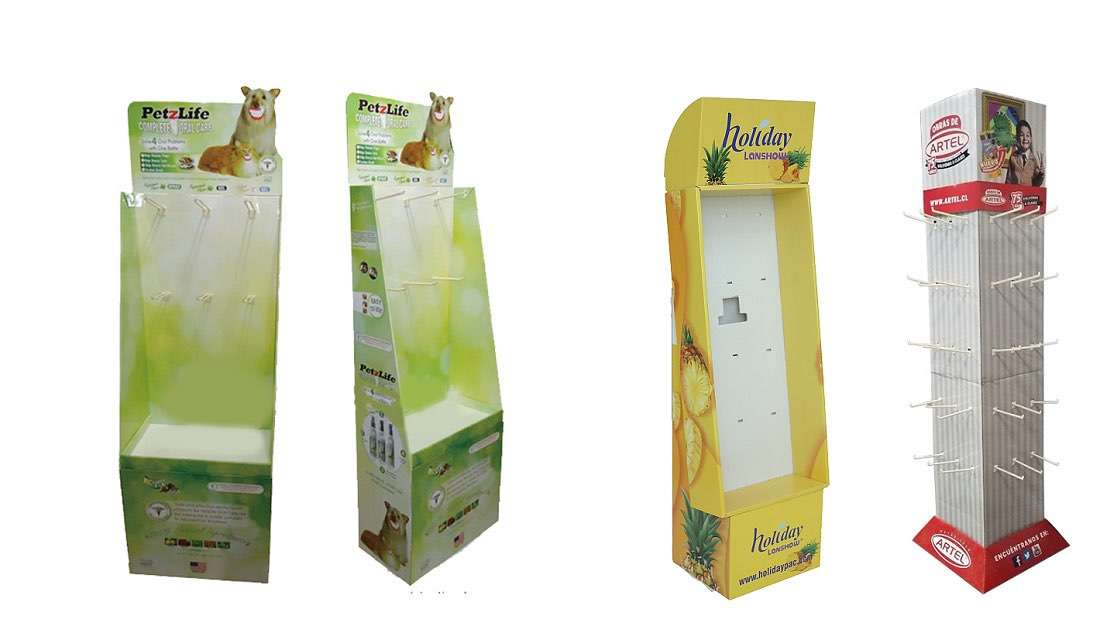 Cardboard Display Unit——Counter Display Stand:
Some small commodities are easy to be ignored. So for such products, people often choose counter display stand with little area occupy and more noticeable.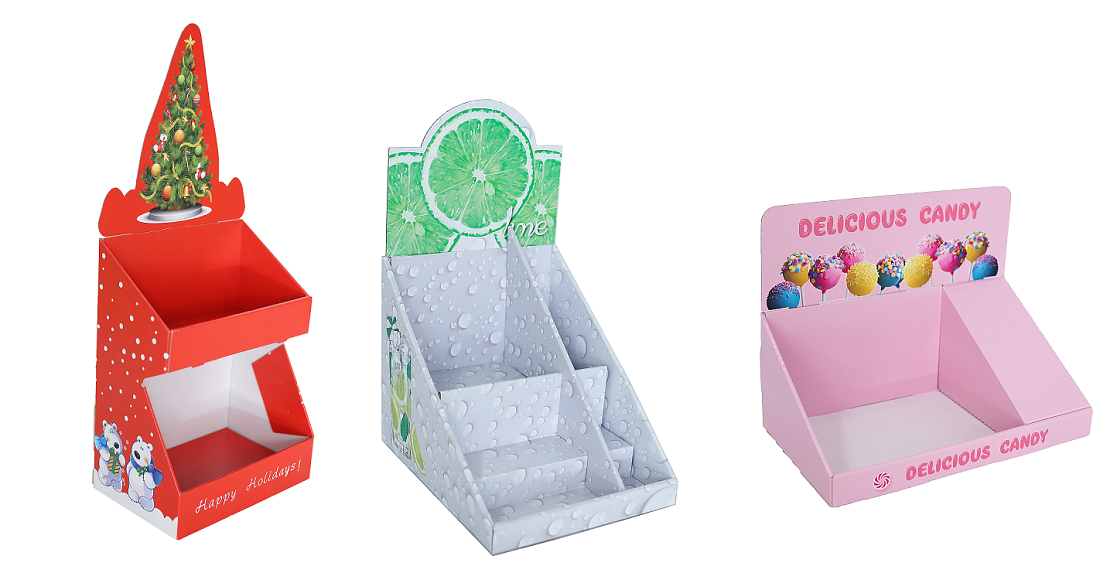 Cardboard Display Unit——Dump Bin:
There are many shapes of dump bins. According to the characteristics of commodities and actual needs, different shapes of dump bin can be designed, such as dragon boat-shaped dump binsto display zongzi, Cola cylinder-shaped, high and low scattered interesting chemicals dump bin.
In order to increase the expressiveness of the goods, we choose the shape of the dump bin according to the shape of the goods, such as making the cola stack into a cylinder. The purpose is to maximize the cola cylinder shape, attract people's attention, enhancing the customer's impression of the mall cola, and thus promote sales. Paper dump bin are generally larger in size and more square in use.
Cardboard Display Unit——Image Standee:
Using cardboard standee, it's easier to get the message across, telling people what the product is, what the features are, which company it comes from, and so on. It can be placed in front of the display cabinet or at the door of the shop. It is a favorite display tool for food, clothing, electrical appliances, cosmetics and other industries.
In supermarket, some products display in separately way. Sometimes display one brand, or several brands together. It's not so easy to know how to use the most suitable cardboard display units for propos but we will help you. Lanshow Display Company can make your retail simple but high active. If you want to know more, please click www.holidaypac.com or www.lanshow.com